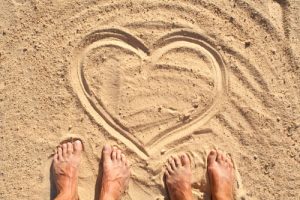 You've got the tan, you've almost recovered from the food and drink comas, and uploaded your holiday pics to Instagram. But now that you're back home and parties are over, are you feeling down? It might come as no surprise that seasonal blues often reach their peak once the festivities have ended. Sad, I know!
Don't despair. The post-holiday blues won't last until your next vacation.They are most often just a period of adjustment while you reacquaint yourself with your day-to-day existence. But until then there's no need to feel resigned to a life that doesn't make you happy.
However to make life easier, you can (fingers crossed) rock the post vacation tan. Want to keep that tan? Well…You get a tan when the sun stimulates the production of a pigment called melanin in your skin, which colours the top layer. This layer sheds approximately every two weeks, so to ensure that all your skin cells are at the very start of their cycle, have a vigorous body scrub before you go away. It doesn't have to be expensive. Rock salt mixed with honey and a pair of exfoliating gloves will do the job just perfectly.
The trick is, just maintain this holiday look you've got going on for as long as possible. Now that you have a solid base tan, maintain it with some gradual moisturising tan. Keep that hair sunkissed with lightning products and just general up keep after a holiday is key. Work those brighter colours in your holiday wardrobe, make use of them before the summers fully over. And finally, keep smiling, get back to normality and look forward to the next one!